I'm really excited about the release of Natural Hair the Movie this February. I'm also excited for Marvel's Black Panther, also in February. As a lifelong comic book fan and producer this is perfect place for worlds to collide again! We'll do this one in two parts. Let's check out some of the super heroine through the years that have rocked natural hair. You might be surprised. In no particular order: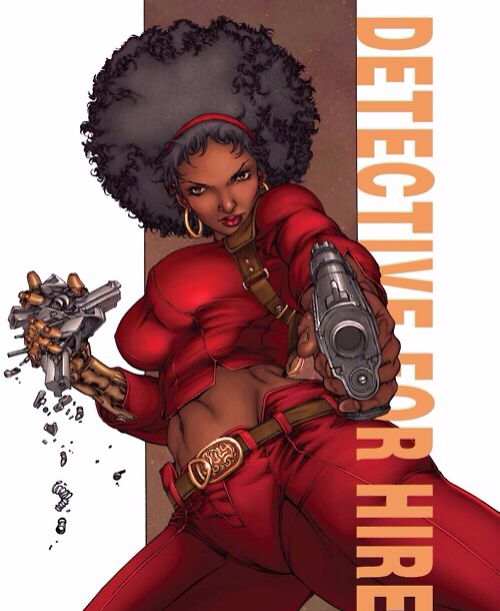 You may have recently been introduced to Mercedes "Misty" Knight as the butt-kicking detective in Marvel's Luke Cage and Defenders series on Netflix. She first debuted in 1972 and is known for her bionic right arm (she lost her original in an act of heroism) and her afro. Whether as a Hero for Hire, Daughter of the Dragon or Defender you can count on Misty to bring a bionic beat-down while rocking her natural afro!
Monica Rambeau is one of the most powerful characters ever created in comics. A former police Lieutenant with the New Orleans Harbor patrol an act of bravery granted her power to change her body into any form of the electromagnetic spectrum. Who needs bluetooth or an Echo Dot when you can become radio waves, electricity, x-rays or travel at the speed of light? Her name has changed several times throughout the years and so has her hair style, but rather it was her original crown afro or her current dreadlocks, Pulsar is as natural as she is powerful!
Testing at the level of super genius at the age of 5, Riri Williams grew up in Chicago with her mother and step-father. After a tragic drive-by shooting took the lives of some of her closets loved ones at the age of 15 she decided to build her own suit of armor to fight and defend her community and the world. With a digital Tony Stark as her A.i. and mentor she is soaring to new heights as one of Marvel's newest super heroes: the Invincible Ironheart! When not wearing an armored helmet she lets her beautiful natural locks down.
Well, that's part one. These are some heavy-hitters. Didn't see some of your favorites? You might in part two. Let us know who are some of your natural hair heores in real life. Hopefully, after you see NHTM you'll have a few more. Sound off below!
Casey G. Smith, Producer